The UN Population Fund (UNFPA) teamed up with the East European Institute for Reproductive Health (EEIRH) for strengthening multi-sectoral response to gender-based violence (GBV) in Azerbaijan. The two-day workshop held on October 15-16th is a part of the regional initiative, introduced in 2014 by UNFPA Eastern Europe and Central Asia Regional Office in partnership with EEIRH.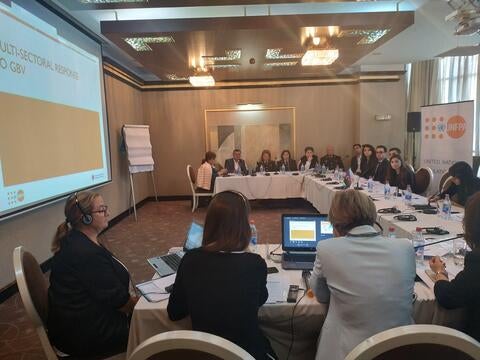 The workshop brought together the representatives of the Ministry of Labour and Social Protection of Population, the Ministry of Internal Affairs, the State Committee for Family, Women and Children Affairs, the Public Health and Reforms Center of the Ministry of Health as well as NGOs and other related institutions working towards GBV prevention. The participants were given detailed information on the significance of multi-sectoral response to GBV and the best practices in this field. One of the main objectives of the workshop was to explore the ways of introducing the Essential Service Guidelines (ESGs) and Standard Operating Procedures (SOPs) on gender-based violence at a national level. The packages provide clear and detailed description of the coordinated actions to be taken by relevant organizations engaged in provision of assistance and services to GBV survivors. It was underlines that efficient multi-sectoral GBV prevention mechanisms require strong partnerships and exchange of information between the key actors and stakeholders.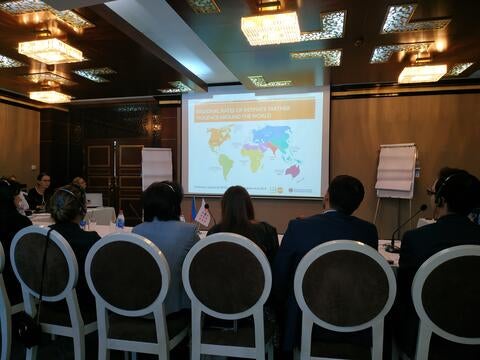 The workshop also focused on the strategies of documenting GBV, collecting evidence and storing the  information, intervention/immediate response measures to be taken by relevant authorities and organizations alike, risk assessment and safety planning with respect to GBV survivors as well as referral system (referral network, pathway and process) for GBV victims, followed by the practical exercises to ensure effective intake of the information and knowledge shared.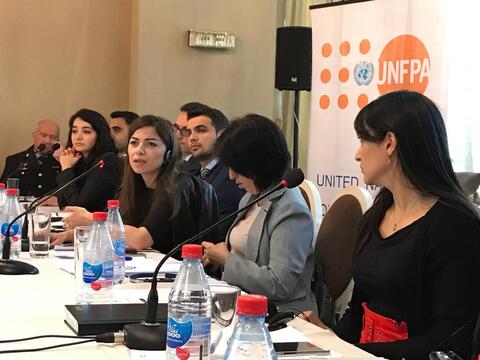 It is worth mentioning that the main objective of the regional initiative launched by UNFPA is to strengthen the capacity of the national stakeholders (in particular, institutions and organizations from key sectors such as psychosocial welfare, law enforcement and health care) and offices from EECA region for a comprehensive response to, and prevention of GBV.