Ensuring rights and choices for all
19 August 2019
Women humanitarians protect human rights, dignity and give hope to others
As we mark World Humanitarian Day, UNFPA salutes those who respond to crises around the world. This year, we call attention to the courage and commitment of women humanitarians who assist people amidst conflict, disasters and displacement.  When crisis strikes, women and girls are disproportionately affected and face increased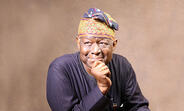 7 June 2017
UNFPA mourns passing of Executive Director
With profound sadness, UNFPA, the United Nations Population Fund, announces that its Executive Director, Dr. Babatunde Osotimehin, passed away suddenly at his home last night.  He was 68 years old. "This is a devastating loss for UNFPA and for the people, especially women, girls and youth, he dedicated his life to serving,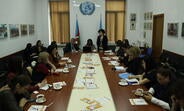 This country report was prepared within the frame of the EU-funded Global Programme to...

This report presents an analytical overview of the modern demographic situation and...