Trainings for raising awareness of the local communities have started in the regions of Azerbaijan with an aim of supporting integration of persons with disabilities (PwD) into the society as well as contributing to the elimination of the existing stereotypes with respect to PwDs.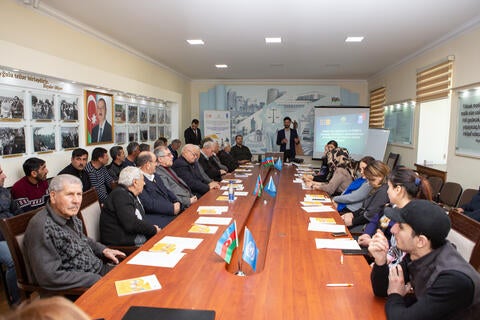 Trainings are being conducted within the framework of the project "Addressing rights and well-being of women with disabilities and veterans of the Nagorno Karabakh conflict" implemented jointly by the Ministry of Labour and Social Protection of the Population, UNFPA and UNDP. It is expected that trainings will cover up to 2000 PwDs living in Salyan and Masalli regions and Baku city.
Within the course of trainings, participants (PwDs, local community members, representatives of regional employment centers) will be familiarized with the local and international legislation concerning disability, models of disability, philosophy of independent life, right protection mechanisms of PwDs and other relevant topics. Practical exercises, role-plays, success stories and other interactive methods will be used to ensure mastery of the training materials.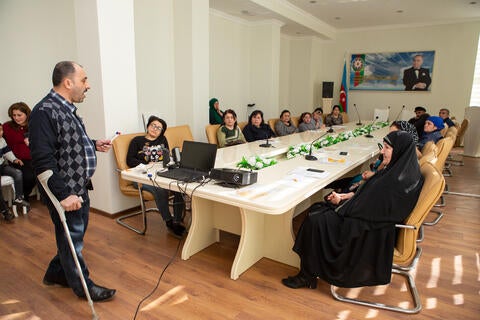 Trainings are delivered by the specialists of the "Independent Life" Public Union and Center for Social and Psychological Research, being the project's partners.
In general, the project (2019-2021) is expected to ease access for 3000 beneficiaries to the opportunities of income generation and integration into the life of the local communities.