Throughout generations, a plethora of inventions have undoubtedly helped women. Among all the great products that have impacted women around the world, there is an untapped hero: the bicycle.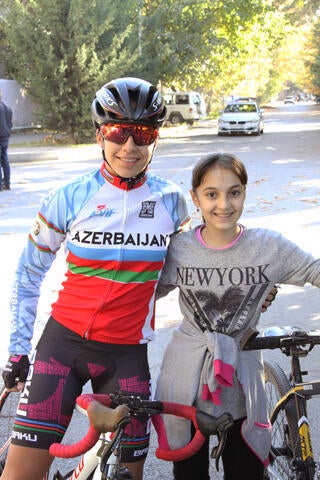 You might be asking: How do bikes contribute to advancing gender equality in Azerbaijan? As it turns out, in an effective way!
"The faster I pedal, the more aspiration I feel in achieving my goals," says Gulnar, 14, a participant of a bicycle race in Mingachevir organized by UNFPA Azerbaijan and "Ladies on Bikes", representing collaboration bringing together rural girls aged 14-19. Harnessing the momentum created by "16 Days of Activism against GBV", organizers targeted four districts (Mingachevir, Lankaran, Gusar, Bilasuvar), notorious for the prevalence rates of biased attitudes towards the women and girls.
Gulnar missed two years of education due to a very long distance from home to school. Her brother left for military service, leaving behind his old bicycle. During three months, Gulnar persuaded her parents to pump bicycle's tyres to cycle around. Eventually, Gulnar realized that bicycle could make her long road to school short.
Despite the challenges faced, there is an increasing number of girls in her community riding bicycles as convenient and safe means to travel without a chaperone, thus transforming bicycles into a suffragette symbol of freedom.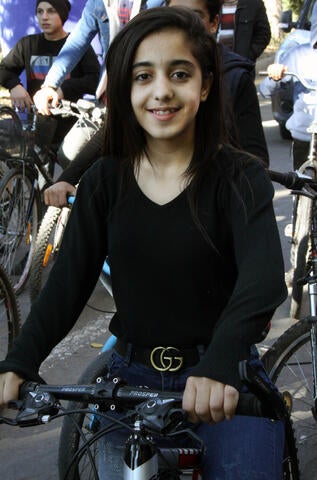 Access to bikes can allow women and girls in rural regions of Azerbaijan better access to education, healthcare, and employment. Though women have come a long way on bicycles, the fight for the rights rages on. 
According to the findings of the International Men and Gender Equality Survey (IMAGES) conducted by UNFPA Azerbaijan in partnership with the State Committee for Family, Women and Children Affairs (SCFWCA) the rigid notions of gender equality are still pervasive and the vast majority of respondents (78.9 percent of men and 89.7 percent of women) believe that more needs to be done to promote equality.
Despite these numbers, a greater proportion of men than women agreed that when women work they are taking jobs away from men, women's rights mean that men lose rights, and equality has come far enough or has been achieved already.
Wheels of change
Social perceptions have had terrible effects on women. "Bicycles have long been used as a supply of empowerment, and the trend continues to the current day. When denied equal rights and opportunities, women fight through rough terrain and create their own paths," says Nur Akhundlu, head of "Ladies on Bikes" cycling club.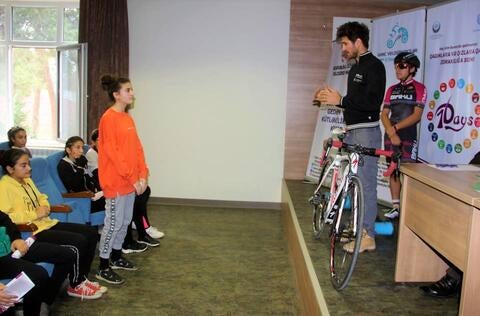 The two-day information sessions for adolescent girls consisted of theoretical overview of the main concepts and practical assignments. During the sessions the participants had a chance to comprehend the ways of using bicycles to enhance their access to reproductive health services. In addition, through promotional materials the teenagers were provided with the contacts of Family Support Centres offering assistance for gender-based violence victims.
The second day of the sessions included practical lessons of cycling for girls and was wrapped up by five kilometre amateur ride across the respective city center to galvanize cognizance of the power of sports for those being marginalized and left behind.