Related Content
"My mother was not allowed to study," said Aytan Fatullayeva, who is 14 years old, from Lerik, in south-east Azerbaijan. "If she had, things could...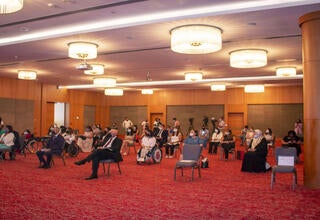 The media campaign, organized in the framework of the project "Addressing the rights and well-being of women with disabilities and veterans of the...
As the COVID-19 pandemic continues to take a heavy toll on the health and economies of countries around the world, governments, non-governmental...
Pages