Related Content
By Alanna Armitage Across Europe, from Spain to Serbia, care homes for older people have become hotspots of COVID-19 infections. According to the...
This animated video provides a set of simple recommendations for elderly on how to stay healthy and remain in high spirit in times of COVID-19 lock-...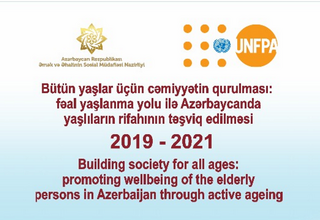 The project on promoting the idea of active ageing among elderly population in Azerbaijan, jointly implemented by UNFPA Azerbaijan and Ministry of...
Pages