Related Content
By Giulia Vallese Older people were a small minority only a few decades ago, but driven by increasing life expectancy and low fertility rates, their...
By Alanna Armitage Across Europe, from Spain to Serbia, care homes for older people have become hotspots of COVID-19 infections. According to the...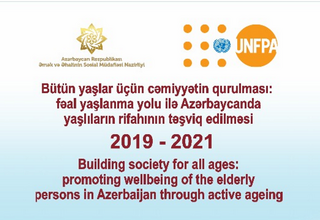 The project on promoting the idea of active ageing among elderly population in Azerbaijan, jointly implemented by UNFPA Azerbaijan and Ministry of...
Pages