Related Content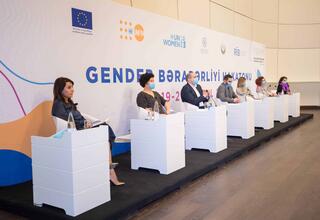 The first-ever "Gender Equality" hackathon took place in Azerbaijan on February 19-21st 2021, with the support of the European Union and under the...
The first "Gender Equality Hackathon" in Azerbaijan is being organized between 19-21 February 2021 within the framework of the "EU 4 Gender Equality...
The United Nations (UN) Office in Azerbaijan and development partners launch the 16 Days Activism campaign to combat gender-based violence (GBV)....
Pages